Mini Drone Quad Induction Levitation UFO
Why buy?
This UFO Drone Will Be Your Kids Favorite New Toy! 
This innovative new toy doesn't require a controller OR batteries! Simply control the UFO drone with hand gestures! Our drone uses high-tech infrared sensor technology, meaning that it can detect and avoid obstacles.
High-tech sensing flying ball toy looks like it comes from space. Our kid drones can be suspended in the air, also it can fly in all directions according to inductive sensors. The colorful LED lights alternately flash in the flight, which is more vivid and interesting. You can manipulate it easily and play with parents or kids together.

FLYING A DRONE HAS NEVER BEEN SO EASY!
To use the UFO Drone simply toss the drone in the air and it will start flying on it's own. If you place your hand on the opposite side you want the drone to go you can control the direction with just your hand! 

The UFO Drone has a built in gyroscope and can easily hover in mid air. It is also capable of 360 degrees rotation while flying. It has 4 powerful motors and 2 speeds to choose from.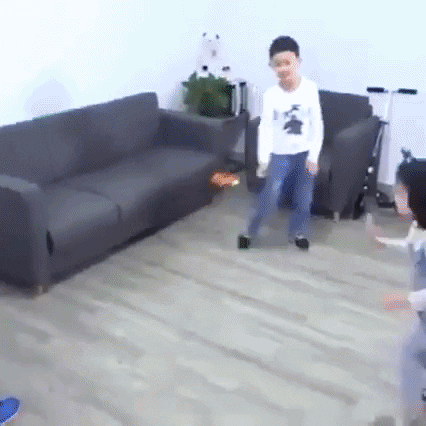 BOTH KIDS AND PARENTS ARE LOVING THIS UFO DRONE!
The UFO Drone is perfect for all ages. This toy is SURE to keep your kids entertained and keep them off phones, iPad, tv and other electronics! The drone also has LED lights that make it look like a real UFO at night! Loads of fun for the whole family. Get the UFO Drone this holiday season, and blow your kids mind!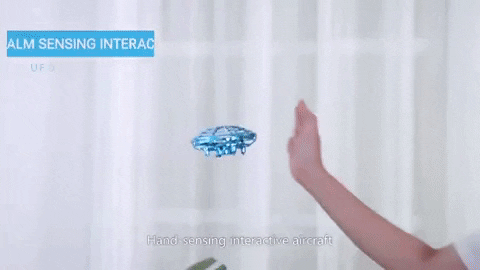 HOW TO USE: 
1) Press and hold the black ON/OFF switch button at the bottom to turn on.
2) Toss it into the air gently, the mini UFO Drone will take off automatically.
3) You can control the direction by placing your hand close to the drone.
4) You can control the height by placing your hand overtop or below the drone.
5) To stop the drone simply grab it and flip it over and it will stop automatically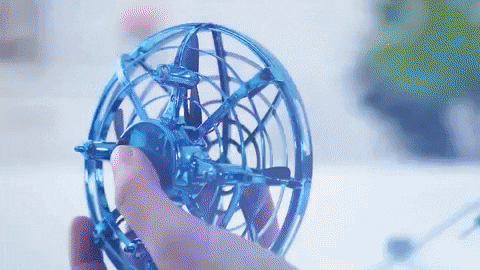 PRODUCT DETAILS:
- USB Rechargeable 
- Can be flown both indoors and outdoors!
- High quality crash-proof ABS material.
- A perfect gift for kids
- 40 minutes on a single charge